More! More! More!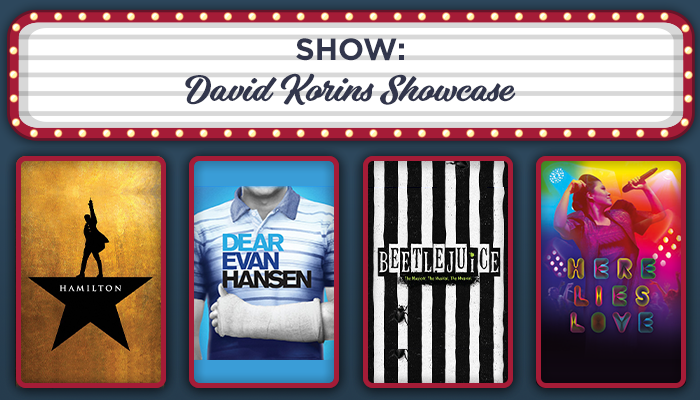 Show: David Korins Showcase
This show is a celebration of the work of the award-winning designer, David Korins. With Hamilton, Dear Evan Hanson, Here Lies Love, Beetlejuice, and Mrs. Doubtfire as credits to his name, Korins has created many well-loved visual worlds within Broadway. Come for the selection of songs from these shows; stay for the behind-the-curtain stories from Korins about his time working on each of these shows!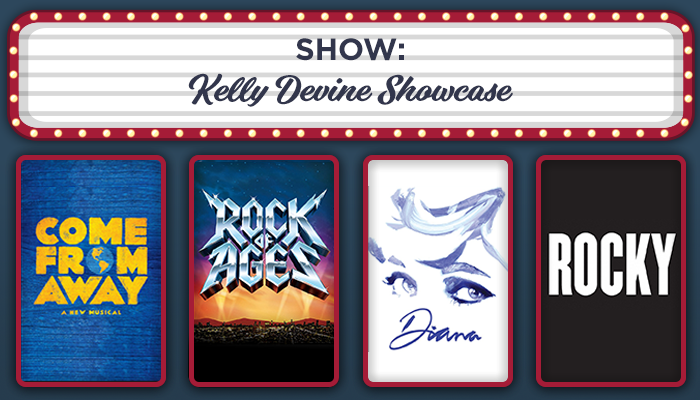 Show: Kelly Devine Showcase
Experiencing a Broadway musical is about more than just the story and the songs. The pace and movement play pivotal roles on Broadway and Olivier winner and leading director and choreographer, Kelly Devine has mastered the art of stage movement! In this showcase you'll hear the songs, find out the inspiration behind the choreography, and learn about what it takes to bring shows like Rock of Ages, Come From Away, Diana, and Rocky to life with choreography.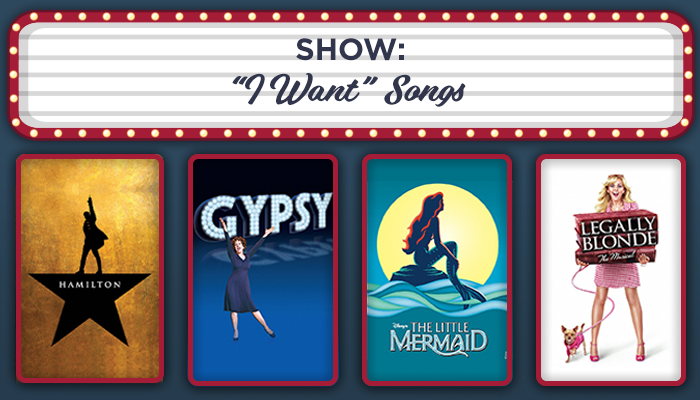 Show: "I Want" Songs
Inspiration, motivation, ambition – you'll find all of these things and more at this show! When it comes to moving a character's journey along and giving the audience a glimpse into their inner thoughts, the classic 'I Want' song packs a punch in any Broadway musical. From "My Shot" in Hamilton and "Some People" in Gypsy to "Part of Your World" in The Little Mermaid and "Legally Blonde" in Legally Blonde – our celebration of this genre of Broadway tune will have you welling up with emotion!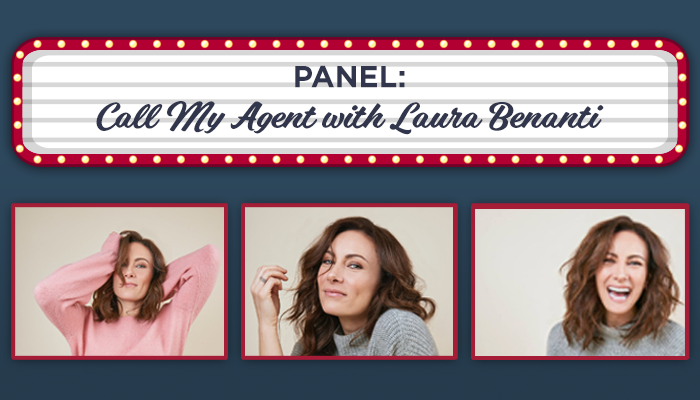 Panel: Call My Agent with Laura Benanti
In this panel you'll get the inside scoop on the relationship that lays the groundwork for Broadway success from none other than Laura Benanti and her concert agent Rachel Zeidman from The Gersh Agency. This unique talk will shed light on how an agent and talent work together to build an extraordinary career as a Broadway star!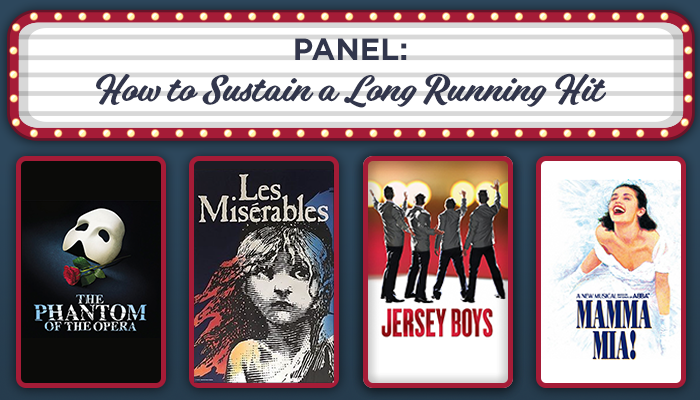 Panel: How to Sustain a Long Running Hit
What makes a mega-hit and how do you keep the show fresh for its audience? Featuring a producer, a casting director, talent and creative personel, this panel will discuss how to re-cast, advertise, explore international markets and keep shows long running hits.
*As we get closer to sailing, we'll announce the stars and luminaries who will sit on this panel.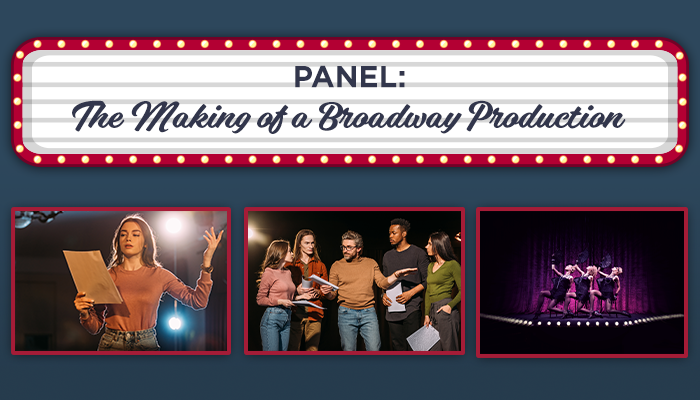 Panel: The Making of a Broadway Production
From the first flicker of an idea for a Broadway show to the opening night, what does it really take to create a new hit? In this panel, you'll hear from the creative team and talent about the overall process that is the unique and intensive strategy to make magic.
*As we get closer to sailing, we'll announce the stars and luminaries who will sit on this panel.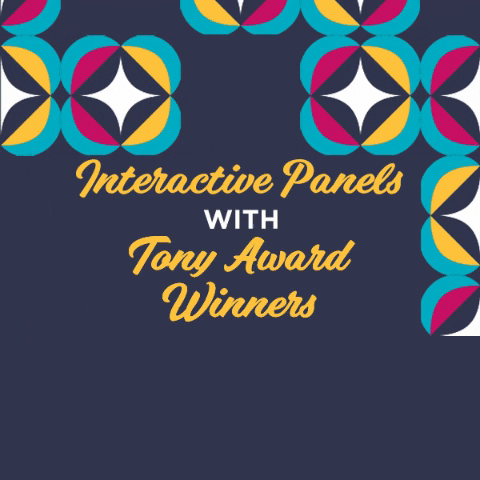 Interactive Panels with Tony Award Winners
There is no better way to learn the ins and outs of the timeless tradition that is Broadway, than Interactive Panels featuring Tony Award Winners and Broadway luminaries. These discussions will provide insight into the craft of theater and will be downright entertaining!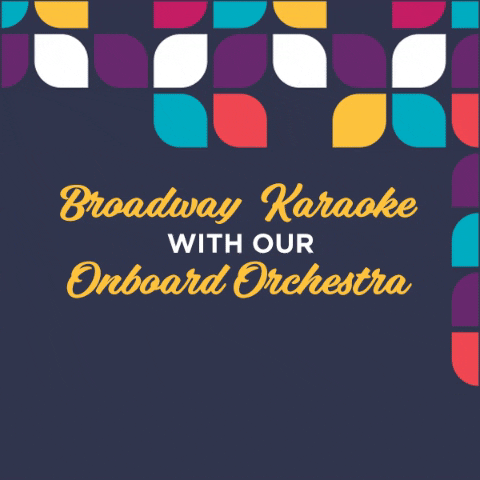 Broadway Karaoke with our Onboard Orchestra
Now's your chance to take hold of the mic and belt out your all-time favorite show tune for your fellow cruisers! With a variety of cabarets, plus our onboard orchestra backing you up, Broadway Karaoke will make you feel like the star that you already are! Details about the audition process are just around the corner. Start practicing and stay tuned for more info!
More Amenities
Along with days and nights filled with performances, fun and engaging activities will be a part of the experience, too! Many times you'll be right alongside your favorite Broadway Talent. In addition to programming that we'll plan especially for this festival, guests can enjoy the following amenities on Norwegian Gem:

Please note - due to the unique nature of this festival, we may have to close certain venues and rooms unexpectedly. In the event that we need to close any of these areas we will notify guests as soon as possible. At times, notification may not be public until guests have arrived on board.